Each year the American Quilter's Society releases dozens of new titles. Here are reviews for several of their exceptional quilting books.
The American Quilter's Society is among the major quilt book publishers in the country. Each year they release dozens of new titles. Here are reviews for several of their exceptional quilting books.*
Yo-Yo Dolls and Doll Quilts
By Bobbie McClure Long, this was released by the American Quilter's Society. This wonderful book offers a wacky family of eight yo-yo dolls with complementary doll quilts, most of which are seven to nine inches square.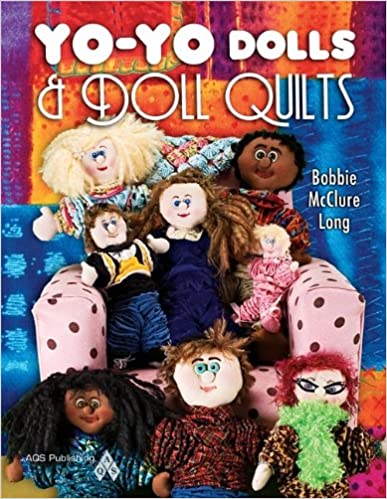 These fashionable dolls range from an elderly aunt with signature rhinestone glasses to hip sports fans. While many of the quilts are pieced, some feature appliqué. Among these gems are some classic designs, such as Bear's Paw. There is also a lovely quilt made from nursery prints based on the art of Beatrix Potter.
It also features a gorgeous flower quilt and one made entirely of yo-yos. As a bonus, this includes patterns for a yo-yo cat and dog to serve as doll companions.
These projects are suitable for all skill levels. The author explains how to personalize each creation with beads, buttons, other embellishments, and accessories. This covers all of the basics of yo-yo dolls. It also discusses tools and supplies and provides a history of yo-yos.
This title includes templates for each project. For each doll, this has a list of materials and supplies, and a cutting chart along with tips on accessorizing. For each quilt, there is a cutting chart, a list of materials, and a color layout. For the dolls and quilts, this has color illustrated, simple and easy, step by step directions.
Hooked on Feathers-Clever, No Backtracking Technique
By Sally Terry, this was released by the American Quilter's Society. This technique is suitable for all types of sewing and quilting machines. All in all, this title contains 24 free motion, easy to do, feather patterns. For each pattern or template, this shows exactly where to start and stop the stitching, and the direction of the stitching. Color photos show the completed stitching on the fabric.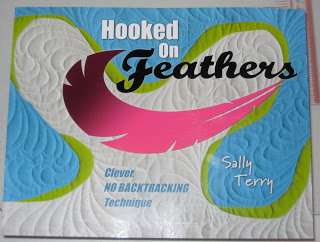 The first chapter explains the advantages of feathers and how to do them. It also shows how to embellish and add variations to the basic feather designs. This book contains lots of patterns, stencils, templates, and pantographs for quilters to try.
This title offers numerous options for each section of the quilt, particularly feathers in different shapes. The author explains how to begin the quilting by setting up the spine. There are suggestions for quilting curves and corners. This also shows how to add ribbons, flourishes, and secondary designs to the quilting.
This book gives complete instructions on filling the quilt top with quilting stitches. It features a wide range of patterns and variations for quilting each of the quilt blocks and the border sections. This provides templates for that purpose, including ones for directional borders. It devotes a section on quilting options for sashing.
Men and the Art of Quiltmaking
By Joe Cunningham, this was released by the American Quilter's Society. It features over a hundred lush color photos. This book sheds light on a previously ignored subject. In addition to the quilter profiles, this provides background information on quilting history, particularly with regard to the historic role of men.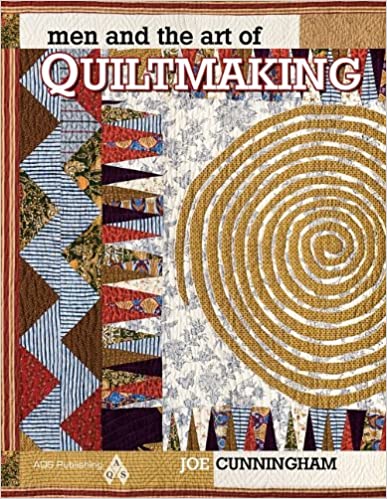 This presents the personal stories and work of 30 contemporary male quilters. In their own words, the men explain their introduction to quilting, the sources of their inspiration, and how they feel about quilting. Their stories are particularly inspiring. Some of the men discovered quilting almost by accident after they obtained a sewing machine. One of the profiled quilters is Ricky Tims, a renowned quilt designer. He lends a signature touch to all of his creations.
This title showcases numerous examples of the men's quilts. The quilts represent a vast range of styles and designs. These include traditional patchwork, whole cloth quilts, and appliquéd flower album quilts as well as lovely landscape quilts, pop art, and freestyle, contemporary designs.
This also features nine original patterns by the men. There are templates and diagrams with color illustrated, step by step directions for each one. Each designer also explains the ideas behind the design. The patterns include a particularly striking quilt by the author.