Sewing Machine Reviews: Brother LS2125i Easy-to-Use Everyday Sewing Machine
A really handy sewing machine from Brother is the Brother LS2125i Easy-to-Use Everyday Sewing Machine. Featuring 10 basic stitches and user-friendly features, any beginner will find it simpler to learn sewing with this simple yet sophisticated machine. Weighing 15.4 pounds, this user-friendly sewing machine is well-liked by most of its users for its lightweight and its portability.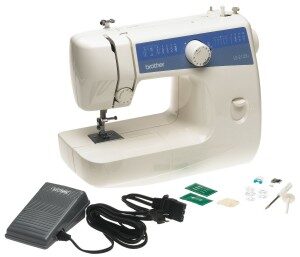 Main Features of this Brother LS2125i Easy-to-Use Everyday Sewing Machine
If you have poor vision, this Brother LS2125i sewing machine is, without a doubt, a good machine for you. It has an easy threading system that can work perfectly if you are able to follow all the instructions indicated in the manual. It also has an easy stitch selector dial and a reliable bobbin winding feature. Creating those buttonholes is never a problem for the Brother LS2125i Easy-to-Use Sewing Machine, as well. It has an automatic, four-step buttonhole that can do the job for you. Finally, setting the tension for the type of fabric that you are using is really simple with this sewing machine's upper thread tension control dial.
What Makes this Brother Sewing Machine Different From Others?
To start off, this Brother LS2125i is far different from others because it does not require much effort just for one to master its usage. Basically, everything that you need to do is already given by the labels on the surface of this sewing machine. But what makes this portable sewing machine from Brother stand out among others is that it is very light and really portable. Even with its small size, you can already place almost all your sewing essentials inside its built-in storage.
Pros of Brother LS2125i
I have already mentioned this several times and I will say it again: this sewing machine from the famous brand of sewing machines, Brother, only weighs 15.4 pounds. This makes it perfect for users who travel a lot and for students who need it for their classes. Also, it has basic functions that can guide any first-time user. It is never that confusing for anyone. And thus, this is truly a good sewing machine for beginners.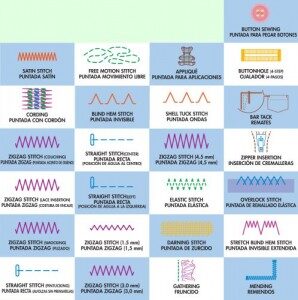 It has 10 built-in stitch styles which I find really good enough for beginners to master and learn. A beginner doesn't need to use complicated stitches to learn and this machine has all the basic stitches to offer. Aside from being portable, it's also very affordable and the price is very pocket-friendly to all beginners.
Technical wise, it's very easy to wind the thread on the bobbin and has a number of accessories along with the package. It also has a free sewing machine arm, which completes the list of its best features. I also have to mention that it has a long period of a warrant, which is up to 25 years long.
Cons
First of all, the Brother LS2125i Easy-to-Use Everyday Sewing Machine is a good product but I do not think that it is good enough for professionals. Its functions are obviously basic. Also, it comes with almost all the sewing tools that you may need but not all of them can be helpful. Some are just too fragile, such as the needles, making them an unnecessary inclusion in the package. The manual which comes in four languages, too, can be a bit confusing. Another thing that I have noticed about this Brother sewing machine that I got is that it did not have a thread-cutter. Every time I needed to cut the threads, I still had to get a pair of scissors to do the job for me.
Is It Easy to Operate?
This Brother sewing machine is very easy to operate. All the basic functions can be uncovered just by following the labels placed on your unit's surface Also if you do not find the manual too confusing and you can tolerate the instructions appearing in four languages, learning how to use the Brother LS2125i Easy-to-Use Sewing Machine is never too hard for anyone. This can work very well for beginners or for those who are still exploring their interest in making clothes and other garments.
My Personal Experience with the Brother LS2125i Easy-to-Use Everyday Sewing Machine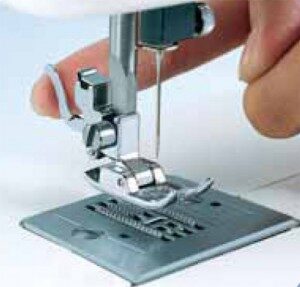 I remember using this beginner sewing machine in making two skirts as a birthday present to one of my nieces. It worked perfectly with the fabric that I used which is polyester. I never really had problems making those skirts, except for the time when I tried to use cotton thread – almost everything just turned out to be a disaster. When I changed the thread, things worked perfectly again. After that, I tried using this to make a wool mat. Unfortunately, the needles included in the package that I used broke just before I was about to finish one-fourth of the project. It was really disappointing. I had no other choice but to replace it with a stronger needle.
Tips for Using this Sewing Machine from Brother
Do not use this sewing machine for thick fabrics. Also, based on my experience, using a cotton thread is not advisable. When you dial your sewing machine to find a specific kind of stitch, try the stitch out on a spare cloth to check whether it is the stitch that you needed. Sometimes, the labels do not match the stitches that the machine produces. If you do not want to end up feeling frustrated about this sewing machine, take the time to read the manual before you use your Brother LS2125i Easy-to-Use Everyday Sewing Machine.
Is the Brother LS2125i a Good Buy?
With the price that it currently has, I recommend potential buyers to evaluate their sewing needs, first, before they make up their mind and purchase this Brothers' sewing machine. It may appear cheap but for something really basic such as the things that it can do, you will definitely think that you are just getting what you paid for. If you are already working as a professional, the Brother LS2125i Easy-to-Use Everyday Sewing Machine is not the best one for you. On the other hand, if you are searching for a sewing machine that is not too complicated to use, not heavy, and can work on light projects, you can always consider getting this beginner sewing machine for yourself.
Verdict
This is one of my least favorite sewing machines from Brother. I am not really happy and satisfied that it can only offer its users a simple sewing operation. In addition to that, there are still a lot of things that have to be improved – from the basic labeling of the stitch dial to the efficiency of its tension wheel. Sure, it is cheap and portable but if it is aiming to cater to the sewing needs of all types of users, the Brother LS2125i Easy-to-Use Everyday Sewing Machine is still far from perfection.