108 x 32 stitches.
7.5″ x 2.4″ stitched on 14 count.
6.7″ x 2″ stitched on 18 count.
Difficulty level: Easy
Designed by: ©Crosstitch.com
Check out this FREE Flowers cross stitch pattern!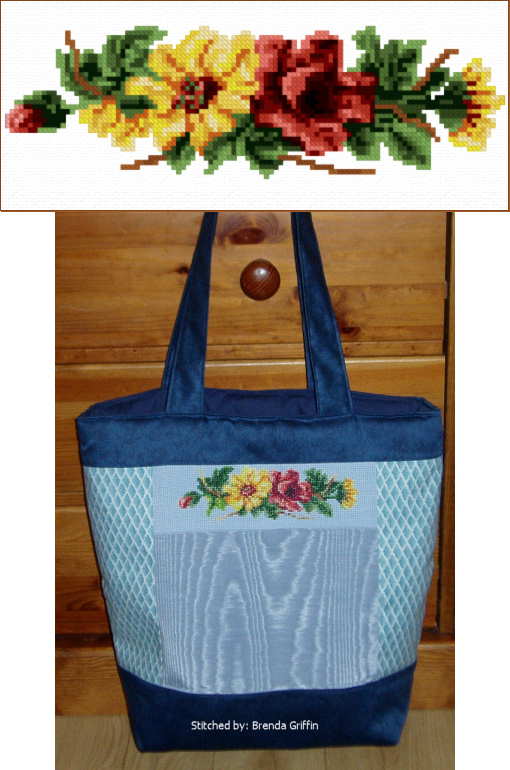 This flower design only uses full cross-stitches. As you might see in the photo, it has an illustration of the design stitched onto the front side of a bag that's also made from fabric.
The pattern pages are availble in in Adobe PDF format.
Just click the pattern file beneath to show and print your pattern:
For other browsers like Google Chrome it can display the PDF file formats natively.
Having trouble opening the PDF file?
We recommend downloading a PDF reader: Adobe Reader or Foxit Reader.
Don't worry 'cos these programs are both FREE to download
Or just use the Google Chrome web browser for easier access.
I hope you love and enjoy this flower pattern. Happy Stitching!